Rightway Direction & Our Team
RIGHT-WAY DIRECTION, INC.
LEADS THE WAY IN DEVELOPING A COMMUNITY- BASED HEALTHCARE PROGRAM
The current healthcare systems for low income individuals and families are either not available, not accessible or too expensive. Clinics are closing and the cost of treating patients in local hospital emergency rooms is expensive and in no way addressing the need to prevent illness and promote health.

While it seems like a solution, Government sponsored healthcare is a top down system that is far too complicated and does not adequately address the specific needs of unique populations of people across the entire country.
What has a good chance at working are healthcare programs created and run by partnerships between local non-profit organizations, city government, businesses, medical facilities and dedicated citizens living in an around these areas.
The seeds of this idea were planted when John Salley and a Los Angeles area philanthropist decided that there must a better way of addressing the healthcare needs of these populations. They approached their friend Roderick Foreman because of his earlier successes in developing programs for the people in the 10th District of Los Angeles.
John Salley is a former NBA Star and founder of The John Salley Raindrop Foundation, a non-profit corporation that benefits young people in America's lower income neighborhoods, funding programs for them in art, literature, music, science and sports. He is very excited about additionally participating in a program to improve the health and well-being of these children.
Rightway Direction, Inc., led by it's founder Roderick Foreman has been formed to be the visionary non-profit entity, and beginning in the 10th District of the city of Los Angeles, it is developing a Community-Based Healthcare Program that will serve as a model for other cities.
This grassroots approach is exactly what President Barak Obama is calling for and it will be tailored to the needs of the community. Right-Way Direction's program will be less complicated, less expensive and more effective in reaching the people in need. This will be made possible because the program will evaluate the needs of the local community and match the needs with local resources.
While not disturbing other systems that work to take care of emergencies and insurance based healthcare options, this Community-Based Healthcare Program will start by providing education and incentives to create and maintain healthier lifestyles and prevent illness in families with children from birth to 18 years of age, who have few healthcare options.
On the board of Right-Way Direction are members of the community, local healthcare agencies, hospitals and public corporations. Their first task is to raise awareness of this campaign and to generate enough support and funds to flush-out a plan that can be implemented and duplicated across the country.
Working together, Right-Way Direction and it's partners, will prove that solving this crisis can be done by starting in the right way, in the local community and heading in the right direction, by talking with the population in need, and working with them to provide resources and educate them about simple and effective ways to improve their lives and the lives of future generations.

Help Us Do More...
To Continue Developing and Expanding Our Community Programs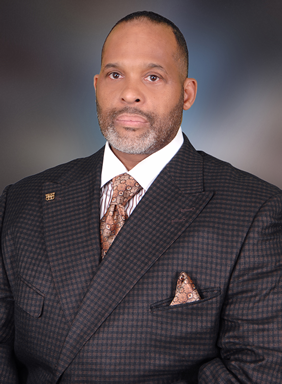 Roderick Foreman Sr.
Director of Operations
Roderick Foreman, for the past thirty years, has been a social activist in inner-city Los Angeles.
He has worked on the campaign staffs of such honored community politicians as: Diane Watson, Marguerite Archie, Dave Cunningham, Maxine Water, Yvonne Braithwaite-Burke, and Eddie Vincent.
Keenan Shaw
Development Director
Keenan Shaw will be the Development Director of the organization. He will be in charge of the fiscal sustainability of the project. We acknowledge that grant subsidies from the City of Los Angeles and the Federal Government are of limited supply, and that the program needs to be built to last in the absence of such funds. Mr. Shaw has been awarded over $250,000 in grant subsidies for non-profit organizations in California.
Read More
Linda Johnson
Nutritional Advocacy Director
Linda Johnson has practical experience in a variety of fields including the Aerospace Industry, Education, and politics. She has always been very active in social community organizations, and has supported the community as a lobbyist for different social causes. She is a member of the Los Angeles Sheriffs Clergy Council. As a community activist, she worked in the state of Ohio in the Hero's Program as a "Get Out the Vote" advocate in the 2004 Presidential election.
Read More...